Top News
Oklahoma actors nominated for Teeny Awards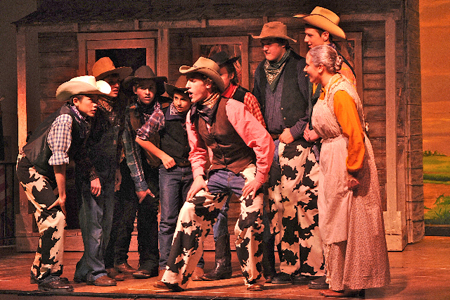 Two stars of Shelter Island School's recent production of "Oklahoma" have been nominated for East End Arts 2012 Teeny Awards for their performances. Nominees were chosen by a panel of volunteer judges who attended and reviewed productions at all 15 participating schools.
Matthew Dunning, who starred as Curly, was nominated as lead actor in a musical. Drew Garrison, who played cowman Will Parker, was nominated  as supporting actor in a musical.
Mr. Dunning faces competition from actors from Southold, Riverhead, McGann-Mercy and Center Moriches, while Mr. Parker's competitors are from East Hampton, Pierson, Westhampton Beach and Center Moriches.
The awards will be given at ceremonies at Eastport-South Manor High School on Sunday, June 10.