Government
Watershed inventory report aired before Shelter Island Town Board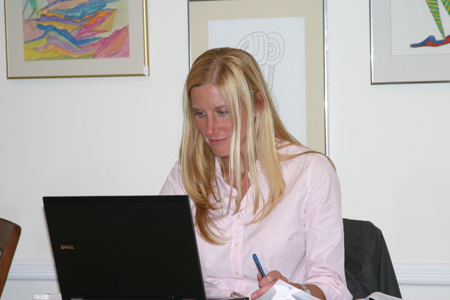 With the goal of eventually developing recommendations for ways to reduce pollution of Shelter Island's ground and surface waters, consultants working on a state-funded Watershed Management Plan on Tuesday detailed for the Town Board their progress developing an inventory of the Island's waters and their characteristics.
A key topic for the audience was the Island's groundwater reserves and how vulnerable they are to fluctuations due to drought. As former town Supervisor Alfred Kilb put it, "When we have a low rainfall, everybody panics. But down below, there's a huge reserve."
He was referring to data presented Tuesday indicating that 17.6 million gallons of water a day is recharged into the Island's groundwater supply on average. Much of it is eventually discharged into adjacent saltwater bodies but it can take up to 50 years for groundwater in the center of the Island to reach the shoreline and the interface between groundwater and saltwater. Meanwhile, Islanders use only about 100,000 gallons of water a day on average.
That suggested to some audience members that there must be a huge reserve of fresh water beneath the center of the Island. The problem, said one of the consultants, Carrie O'Farrell, was having wells that could reach it.
Ms. O'Farrell and Charles Voorhis, a partner and the managing partner of Nelson, Pope & Voorhis, gave a slide presentation and answered questions about their work, which the state requires under provisions of the federal Clean Water Act. They said it will be October before the inventory or "characterization" phase of the study is complete and January or February before final proposals are ready to be presented to the public.
People were encouraged to use the firm's Facebook page for the project at www.facebook.com/shelterislandWMP to make comments or suggestions. They can also email Ms. O'Farrell at [email protected]
The firm is seeking public input about just about everything to do with the Island's waters, from stormwater runoff and groundwater quality and quantity issues to pollution problems. Topics touched on during the presentation Tuesday included land preservation, the zoning code, groundwater volume and movement, nitrate and phosphate pollution and the town's stormwater containment infrastructure.